10 Superstitions, Traditions and/or Personality Quirks
1. I absolutely hate finding empty containers in the refrigerator (especially empty ice cube trays).

2. I cannot wear socks to bed and if my feet get hot I put my feet outside of the blankets.


3. I hate wearing shoes.

4. I have an extreme fear of snakes, I don't even like the cartoon ones on tv.


Did you REALLY expect to see a picture of one here??
5. We have to put up the Christmas tree the day after Thanksgiving.


6. When my daughter Brittany visits we must go get chinese takeout and watch Zoolander.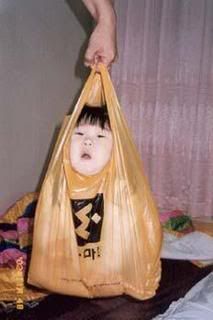 7. When I get up in the morning I smoke a cigrette, brush my teeth, go to the bathroom and then make a pot of coffee (always in that order, and don't even think of interupting me).

8. I am always looking for 4 leaf clovers.


9. I have a fear of running out of groceries.


10. I won't swim in any body of water where I can't see the bottom.

I am sure that I have alot more quirky things that I do, just ask my husband!!